TINY SPY PLANE DEVELOPED FOR THE US MILITARY
02/28/2011

Well, it seams the big big boys are also playing with electric planes, putting cameras on them and their GSM circuits from their cell phones. They fly the planes 10 km away with auto pilot, cameras, and to survey the skies. Check out this company and their humming bird micro UAV, or NAV (Nano Air Vehicle) http://www.avinc.com/ (video here)
Tiny spy planes could mimic birds, insects

Four years ago I wrote an article regarding the advancements of Germans in the Hobby. It turns out they were using the GSM circuit inside cell phones (the ones with the SIM card) to transmit the Radio Control signal over hundreds, if not thousands of miles. Thus, they were taking the hobby to a whole new realm. Well, thanks to military technology, and the dreams of men and its ability to fly, we have reached a new level of virtual experience in regards to the hobby of flying radio control airplanes (semi Unmanned Aerial Vehicles or Drones, if you may).
This is what the big boys are using:

http://www.rangevideo.com/index.php?main_page=product_info&products_id=135

http://www.team-blacksheep.com/article/page:16

http://www.team-blacksheep.com/

It seems everybody is interested in being able to fly the plane as if it were a drone, with FPV (first person view). On top of that, we want the experience of flying a real plane, much similar to a flight simulator, with all the instrumentation: attitude, artificial horizon, elevation, speed, heading, temperature, and even auto pilot. And of course, we want to do it on a budget... Well, the answer is here, and there are hundreds, if not thousands of hobbyists doing it throughout the world. Of course, in the Land of the Fear (I meant Free), Homeland is bound to put restrictions with the help of FAA. Nevertheless, we can take our hobby to new extremes, as long as we have a spotter that can take control of the airplane when we fly our remote planes a mile away from us (the darn spotter better have good eyes and a steady hand to hold the binoculars and the radio at the same time).

Buy it!

The ritewing Zephyr

With FPV (cameras, video trasminter, everything...)

http://www.team-blacksheep.com/products/product:3/

Buy only the plane:

http://www.ritewingrc.com/buy-cores/wing-cores/

Aircraft/RC Sites

Academy of Model Aeronautics Official site of the AMA

Aircraft Center of Gravity Calculator

RCUniverse.com Forums, Reviews, Photos

Tower Hobbies Online Hobby Store

Mariposa RC Club Our neighbor club's page

Konrad Murray's Heli Site Pics and info about Konrad's XCell Fury

Teaching RC Model Aircraft Flying Pretty informative

RC Online Forums, Swapshop

Paper Airplanes World record holder's paper airplane site

Diablo Valley Radio Controllers RC Club in the Pittsburg/Concord area

Sacramento Area Modelers RC Club in Sac. Good pictures.

A club in Visalia that features gliders and electrics
http://www.cvrcsoaring.com/

An Italian site featuring an awesome RC Mig 29 with vector thrusters
http://www.filippo-materazzi.it/


Other Sites:
How Stuff Works Exactly what the name implies, really good site
The Smoking Gun Lots of strange information. Can kill a lot of time.
PC Pitstop Computer diagnostics and help. (good for virus detection)
USS Kitty Hawk Club member Jeremy Strealy stationed on aircraft carrier in Yokosuka, Japan.
Lake Yosemite Sailing Association Member Mike and Sherry Strealy's "other" hobby.
Fark Some interesting and some humorous reading. News and funnies.

PLANES
This is the main index for tons of planes:
http://www.hobby-lobby.com/index2.htm
This one is awesome WWII:
http://www.hobby-lobby.com/bf109.htm
This one is extremely fast and expensive:
http://www.hobby-lobby.com/f5.htm
Nice aerobatic with motor included:
http://www.hobby-lobby.com/champion.htm
Home of the SU27 Jet (look in Shock Fliers):
http://www.ikarus-modellbau.de/onlineshop/usa/index.php
http://www.hobby-lobby.com/shockflyer-su27.htm
http://www.rchobby.co.uk/radio_control_moulded_scale_gl.html
http://www.falconfoam.com/commercial/ts_fanfold.asp
http://www.troybuiltmodels.com/Foam.htm
http://www.troybuiltmodels.com/AwesomePilot.htm
http://www.rcgroups.com/gallery/videos and photos
http://www.su27.de/ (Amazing Builder and designer)
http://www.airborne-models.com/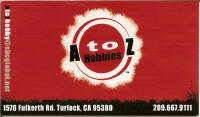 "A to Z" Hobby Store
1570 Fulkerth Rd,
Turlock, CA. 667-9111
The store will give you a five percent discount if you just show your MCRC Club Card.
SPECIAL MCRC CLUB ALERT!!! There is news concerning the closure of the "A to Z" hobby shop! The store has come under pressure by rental increases and a changed job assignment of Cruz Zuniga, the owner. I have been informed that there is still a stock of many items on hand as of the 22th of May. There will be special low prices of the remaining ARFS, kits, accessories, MonoKoat, fuel and much more! Please call or visit then to assist in clearance of their stock! Call them for directions and information at 667-911! Find out if they have what you need so very badly……….. MAKE BIDS! GET A TIGER II!] BUY A T-34 OR A P-40, P-38!!! BUY MORE STUFF!!!!
T-34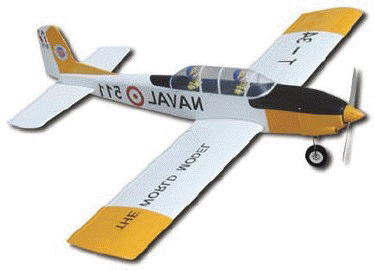 Aerophile Racing -Assembly of T-34 #3
http://www.aerophile.org/pics/AirRacing/Assembly.shtml
Buy the T-34
In the USA
http://www.airborne-models.com/
in China
http://www.theworldmodels.com/
Buy the engine: O.S. .46 AX ABL w/Muffler
http://www2.towerhobbies.com/
Buy it all at:
D'S MUSIC CENTER
659 FAIRFIELD DR
MERCED, CA, (209) 383-5585
CORSAIR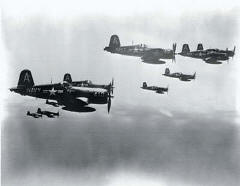 http://www.horizonhobby.com/Products/Default.aspx?ProdId=HAN2575
http://ecsvr.com/abm/shopexd.asp?id=7
http://www.ak-models.com/cmp_f4u_corsair_90.htm
http://www2.towerhobbies.com/cgi-bin/wti0001p?&I=LXJ572&P=0
http://www2.towerhobbies.com/cgi-bin/wti0001p?&I=LXHU80&P=0
SU-27 FLANKER PLANS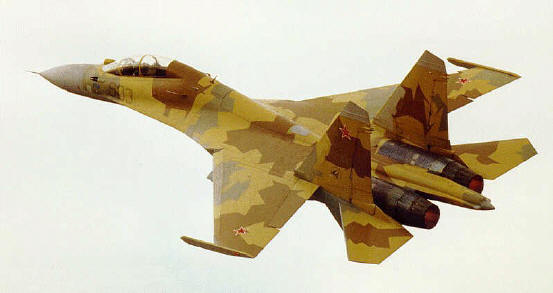 | | |
| --- | --- |
| | 24" SU 27, SCALE - by Tom Nelson |
AEROBATICS
Aerobatic Maneuvers
http://www.geistware.com/rcmodeling/aerobatics/maneuvers/
ENGINES
OS Engine Manuals
http://www.modelflight.com.au/
AIRSHOWS
IMAA http://www.fly-imaa.org/imaa/events/index.html
The 2005 Edwards Air Force Base Open House and Air Show
http://edwards.airshowjournal.com/2005/
http://www.edwards.af.mil/openhouse/docs_html/aircraft_gallery.html
B-2 Spirit at the 2005 Edwards AFB Airshow
http://www.richard-seaman.com/Aircraft/AirShows/Edwards2005/B2/index.html
INNOVATIONS
THE AIR CAR http://www.theaircar.com/
A site that allows you to monitor air traffic at LAX Live!
http://www4.passur.com/lax.html
The Future of RC: UAV - Unmanned Aerial Vehicles
11/05/2007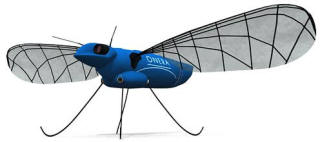 In the following links you are going to see the future of RC. I found an article, in The Economist, that talks about the future. It is a project called Remanta that explores the aerodynamic properties of insects. See the videos. However, the UAV project does not stop in France's Remanta. The Germans have developed something amazing in the field of Surveillance Drones. They are using GSM technology to remotely control the drones. In other words, they add the module found in your cell phone to both the receiver and transmitter of your Radio Control and BINGO! You have a Radio Control for your airplane that works wherever there is a signal for your Cell Phone. AMAZING, isn't it!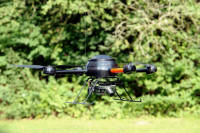 Besides that long range potential, they also incorporated a GPS module and computer management software to guide your Drone Aircraft. The Drone carries a video camera that broadcasts high quality signal in 2.5GHZ to a ground receiver. Use it for surveillance or even paparazzi ventures. Check out the videos: http://www.microdrones.de/videos.html.
RC UNIVERSE